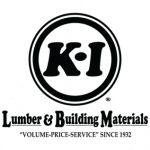 The BIA Education Department provides members and non-members ever- expanding course offerings for construction professionals.
Please check the schedule for classes approved by Metro Construction Review (MCR) - formerly Inspections, Permits & Licensing Credit Hours (IPL).
Builders pulling permits in Jefferson County are required to obtain 6 hours of approved courses each year.
REGISTRATION:
Individuals MUST register for classes via registration form OR online at: bialouisville.com. Completed forms can be mailed to the BIA Office, 1000 N Hurstbourne Pkwy, Louisville 40223, Attention Education Department.
ALL REGISTRATIONS MUST INCLUDE COMPLETE
*Members: if you register online to obtain your CEU's, you MUST log in to your account (Builder's must register under their own name, not their company name). You will be charged a $10 administrative fee for any
If you logged in and are not seeing the member price, re-log in at the registration field or call the BIA 502-429-6000
CANCELLATION/REFUNDS
No refunds will be issued for online courses (video, zoom, )
Registrations for in-person courses may be cancelled/rescheduled by providing written notice 24 hours prior to the A $10 cancellation fee applies.
A $15 cancellation/reschedule fee applies if cancelled on the day of
A no call no show will not receive a refund or credit.
Payment is transferable - limited to two times per person or per company. Transferable payments must be used within the calendar
All cancellations should be emailed to membership@bialouisville.com
CLASS CANCELED – weather/instructor/pandemic/etc.
Make sure to check your email or the website (bialouisville.com)
If the class cannot be re-scheduled or you cannot attend the rescheduled date and time, you can transfer your payment to another
CREDITS:
You MUST attend a class in its entirety to receive
NO ONE will be allowed to sign-in for a class if more than 10 minutes late. This rule will be strictly enforced!
Certificates are emailed to the registrant's email. Make sure the email is
All classes on schedule apply to Building Industry Association of Greater Louisville (BIA) credits. Not all classes apply to the Metro Construction Review (MCR) required
Metro requires that builders and remodelers upload their own continuing education certificates to Louisville Metro's Business Portal. Instructions are available upon
CLASS DATES/TIMES:
Classes run on the calendar year - January to
Dates and times are listed next to the class – times will
CLASS LOCATION:
All Classes are located at the BIA Office Building at 1000 N. Hurstbourne Parkway unless otherwise noted. THE BIA LOWER LEVEL IS NOT HANDICAP
Registrants will be notified if any classes warrant off-site meeting rooms and location
COST PER HOUR:
BIA Members are charged $40 per hour unless otherwise noted (see class registration).
Non-Members are charged $80 per hour unless otherwise noted (see class registration).
REQUIREMENTS:
Some classes do require textbooks or other class materials. This is the student's expense. Please refer to class registration – some class materials will be
Extended cell phone use out of the class could result in loss of
Effective November 30th, 2022