Finding the Right Builder or Remodeler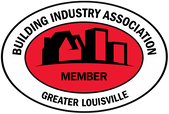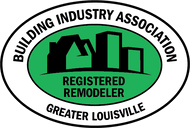 Steps to Finding the Right Builder or Remodeler: ​What You Need to Know
Building or remodeling a home is one of the biggest investments you will ever make. Therefore, selecting the right builder or remodeler is one of the most important decisions you will make. But, that does not mean the decision has to be overwhelming. The key is knowing what to look for and doing your research.
So, where do you start? It is likely the first two questions you will be asked by a builder or remodeler are: what is your budget and where is your project.  If you are thinking about building or remodeling, it's likely that you have already considered the budget. However, if you have not, step number one is to determine how much you can afford. You can use online calculators to get started, but ultimately, you will need to work with a lender to get pre-approval. (If you do not have a lender, BIA can point you to lenders who have extensive experience working with builders and remodelers.)
​
If you are building rather than remodeling, and you need to choose a location - consider schools, your commute, and what type of lifestyle you are looking for. Some builders and remodelers work exclusively in some areas and not others. So. location can also be a factor when choosing a builder or remodeler.
Next, you will want to create a concept plan for your project. Even if you are not a professional architect, you can create rudimentary plans or outline a description for any potential builders and remodelers to look over. You will need to you what you consider "essential" and what you could live without.
After you've considered your budget and created your plan, it is time to schedule a meeting with a builder or remodeler to ask them some important questions:
How much experience do you have?

Registered Builders & Remodelers have at least 5 years of experience.

How much will it cost? What happens if the project goes over budget?
What allowances do I have, and how much is allotted for each category?
What features are standard and which are considered an upgrade?
Can appliances be up or down-graded?
Will you provide references of recent projects?

Registered Builders & Remodelers have received recommendations from 8 of 10 of their projects.

Do you have a financing plan established?
What if I want to make changes to the plan along the way, is that OK? Are all changes in writing?
Can a room such as a basement be left unfinished?
Are there any additional fees relating to the home or development?
Will there be a homeowners' association? If so, what will the dues cost and what do they cover?
Does the price include landscaping? What if the plants die within a year?
Are there any restrictive covenants?
What are the estimated taxes on the property?
How is the school system rated?
Are daycare and grocery stores convenient and satisfactory?
What about emergency facilities — police, fire department, and hospitals?
Are there any major development plans for the area in the next five years?
Are you licensed and insured with both general liability and workman's comp?

All BIA Builders & Remodelers are required to carry both.

Do you use a contract and stand behind your work for one year with a warranty?

All BIA Builders & Remodelers have contracts with provisions that allow BIA to conciliate if there is ever a problem, and offer a one-year limited warranty.

What is your current workload, and what does your timeline would look like? What if the project goes longer than expected?
What if there are shortages related to materials or labor?
Are you a Registered Builder or Registered Remodeler? ​​​
Do you have a process in place in your contract to resolve issues without going to court? ​

All BIA Builders & Remodelers are required to have BIA conciliation language added in their contracts.

Are you in good standing with the Better Business Bureau?

BIA Builders & Remodelers are not permitted to have liens or unresolved complaints with BIA.
It's also important to talk about quality workmanship and construction methods. Because not all people expect the same thing, you want to choose a builder or remodeler who will deliver what you expect in terms of finish quality. And, if you are looking for a builder or remodeler to use a particular construction method, you will want to inquire specifically about that. For example, "Do you build green-energy homes?"
You will be working with your contractor for several months while your house is being built or renovated, as well as after the sale to complete any warranty or punch list items. So, you will want to ensure that you get along well with the contractor. You want to work with a builder that cares about you and your project. In this regard, communication is key.  So, during the interview process, pay attention to how your builder or remodeler communicates. When you reach out with questions, how quickly are you getting a response? Are their suggestions helpful? Are they listening to you or simply trying to get you to sign a contract? How well will your builder or remodeler communicate if one or both of you disagree on a path forward? Establishing great communication early on will be important throughout the entire process.
Search our list of Registered Builders, Registered Remodelers, and other industry professionals.